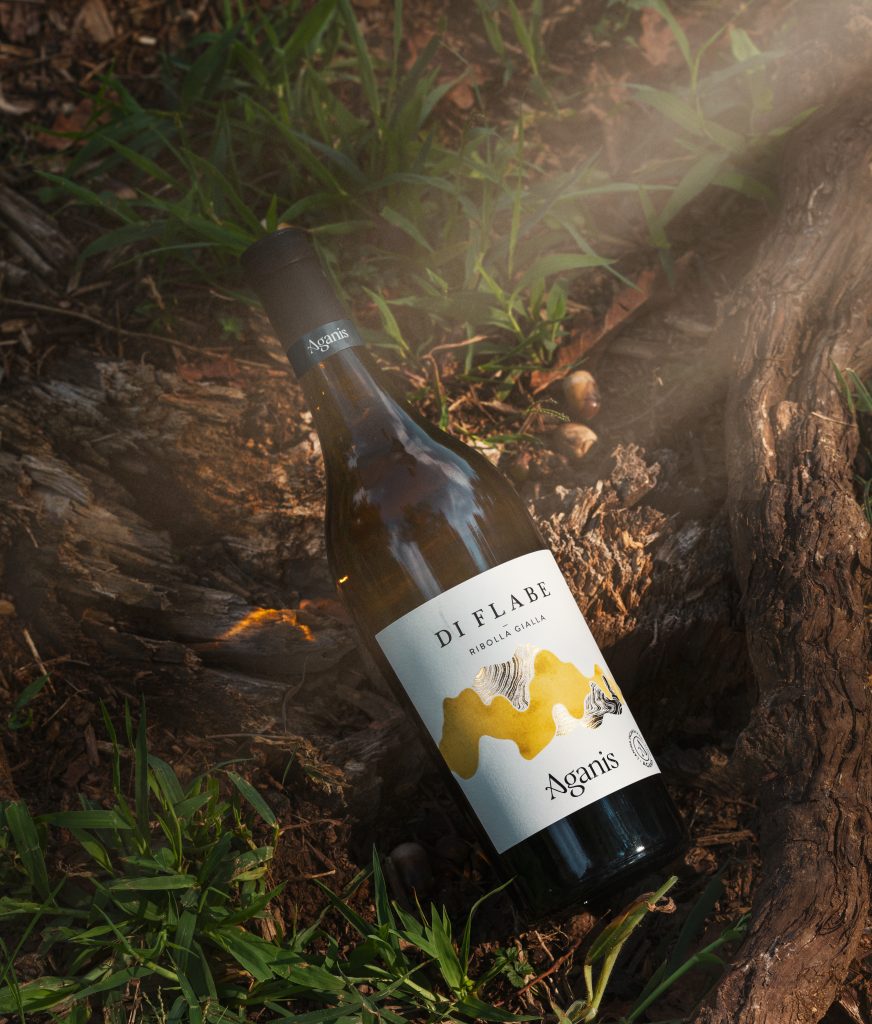 Aganas (Lis Aganis in Friulian) are part of this memory.
These river spirits often take on the form of young women. Legend has it that they are protectors of fishermen and farmers.
SYMBIOTIC RELATIONSHIP IN NATURE
Visual
Nature creates only sinuous lines that inspire movement, gentleness and sensuality. The Aganis winery is a story about nature, about sensations you can feel and touch, in complete freedom. A journey along a winding mountain stream. Or the fluttering of a butterfly's wings as it moves from flower to flower. The colours we use are those of the meadows and streams where the agana becomes one with the environment and follows the perpetual rhythm of the seasons.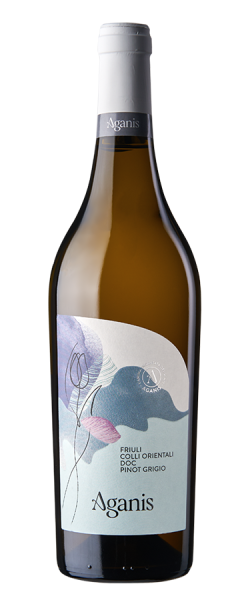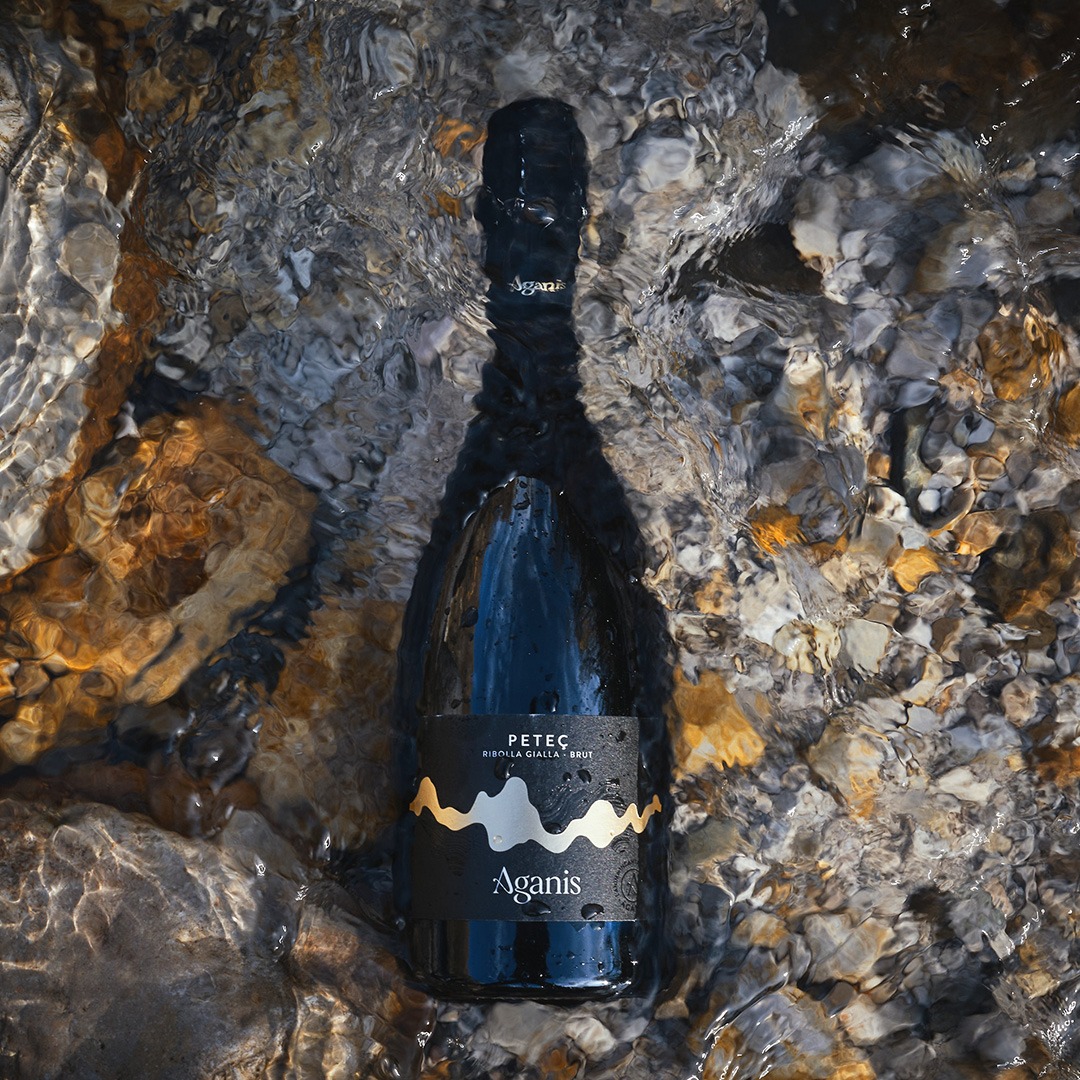 A PLACE OF DISTRACTION
Mission
We aim to make the Aganis winery experiential. We aim to create a place at the entrance to the Carnic valleys and close to San Daniele del Friuli where nature can be contemplated, a pleasant stop-off point for all wine tourism lovers, cyclists travelling along the Alpe Adria Cycle Route which connects Salzburg to Grado, or riders along the nearby horse trail. We would like the Aganis winery to become a place to escape to, set amidst the colours and scents of Friuli.
OUR FOCUS FOR THE FUTURE
Environment and Sustainability
The area surrounding the Winery represents a treasure that we must protect by implementing integrated pest management protocols. The exploitation of soil and the reckless use of chemicals threaten the ecological balance of the ecosystem of hills we are part of.
Sustainable projects
A reduction in pesticides, innovation in the management of cellar operations, the recovery and re-use of waste water are tangible actions on which the well-being of the Winery and environment depend.
which over the coming years includes new interventions for the management of natural resources such as water and increasing our energy efficiency through the installation of a photovoltaic system.

CERTIFICATIONS
Our role is to defend the land and support it through the development of an agricultural economy centred around not only human health but also that of the environment.
Our commitment is to take each day one more step towards a more sustainable approach to our work, both in the vineyard and the cellar. Our actions have led us to SQNPI certification (National Quality System of Integrated Production), but there is still a lot of work to be done.